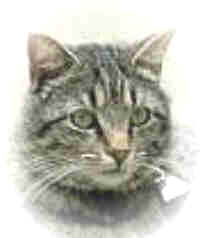 My name is Kitty Kat, but my friends call me KK . This is my very own web page. Granny May Bee - she's the lady I own - helped me because my paws kept hitting the wrong keys.
I own a dog too. Her name is Misty and she's okay though she doesn't always follow my rules for cat play. But what can you expect from a dog? This is her picture.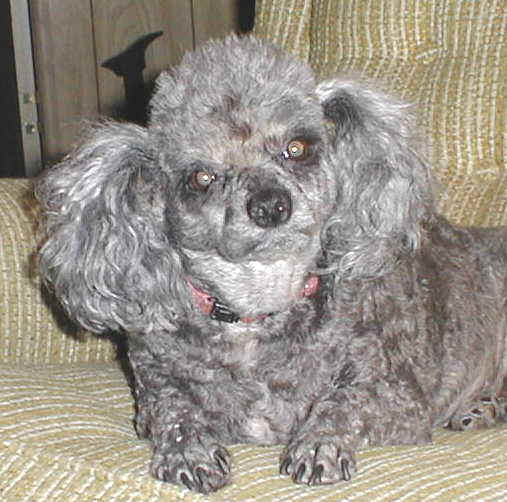 Some people don't like us cats much. A lady named Rita Rudner said, " Cats are a waste of fur." But other people had some good things to say. If you'd like to read them, click the kitty.


Take a look at some of my friends, then I hope you'll decide that us cats are people too!
I don't do mice.

I must be seeing things!
Dog? What dog? I don't see a dog.

Wanna come out and play?
Hummm....the neighbors put up a bird feeder.

The snack was good, now where's dinner?
You call THAT a dog?

I can't come out, I'm grounded.
Save some for me!

It's time for my nap now. Hope you liked my page.
P.S. I like to get mail. Just click the paw prints.
Click here to tell someone about this site!
Want to know when new pages are added?

Click me

for more humorous pages
Click HERE for the Homepage with a variety of pages.