MY DOG
by Ezra Daniel Trimble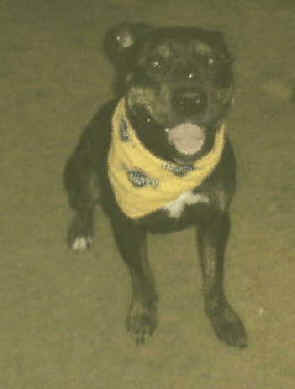 Mathayus
This is my dog Mathayus. He's a pitbull. He likes to run and wrestle with you. His birthday is on Jan. 14, 2003. He is three years old.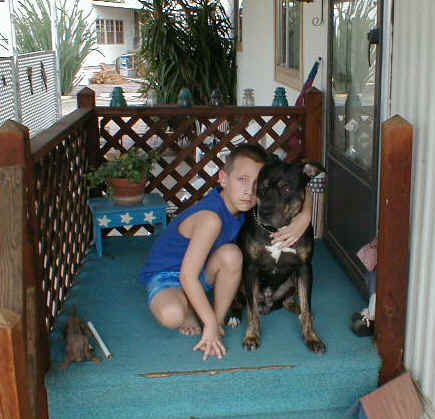 You don't want your cat in his sight. Your cat would be sorry, he doesn't like cats.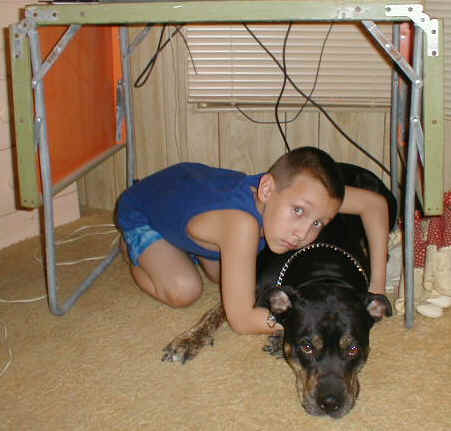 You don't want to hurt someone
in the family while he is around, you would have a bad day.
He loves bones, toys and, treats.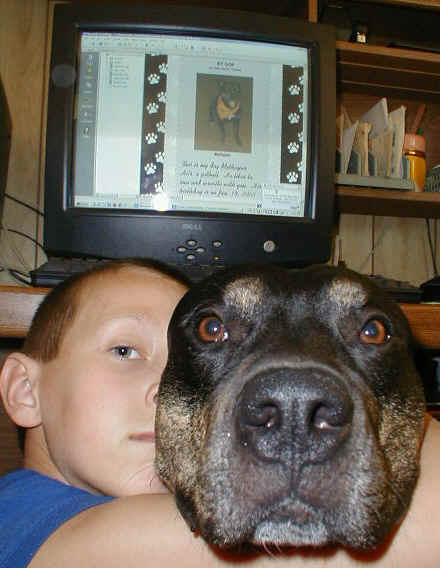 These pictures were taken in the same house in which this web site was made.
If someone were to pull up to our house he'd know, he is a good guard dog.
Click here to see the next page.
Click here to see some cute dog pictures
Click here for games
Click here to go to Dog Property Laws